Floor Plan Layout
The Grove 17' has comfort and luxury.
Sleeping 
Queen Bed 
Queen island bed with an innerspring mattress and storage underneath, dual bedside niche's with 240v and 12v points in each wardrobe. Large over-head hatch and windows.
Amenities 
Spacious ensuite providing a generous and adjustable height shower, toilet and basin with storage underneath and overhead. Ample bench space, linen cupboard, storage niches. Split system heat/cool. Internal/external speakers with bluetooth connectivity.
5 Star Living Quarters
Versatile cafe dinette setting with a tri-fold table, storage underneath, overhead and under seating. Reading lamps with USB ports. *L-shaped lounge optional
Kitchen
Mini grill with 3 gas burners and 1 electric burner. 138Ltr Thetford 3-Way (Automatic) fridge, 240v microwave. Ample drawer and overhead cupboard storage space.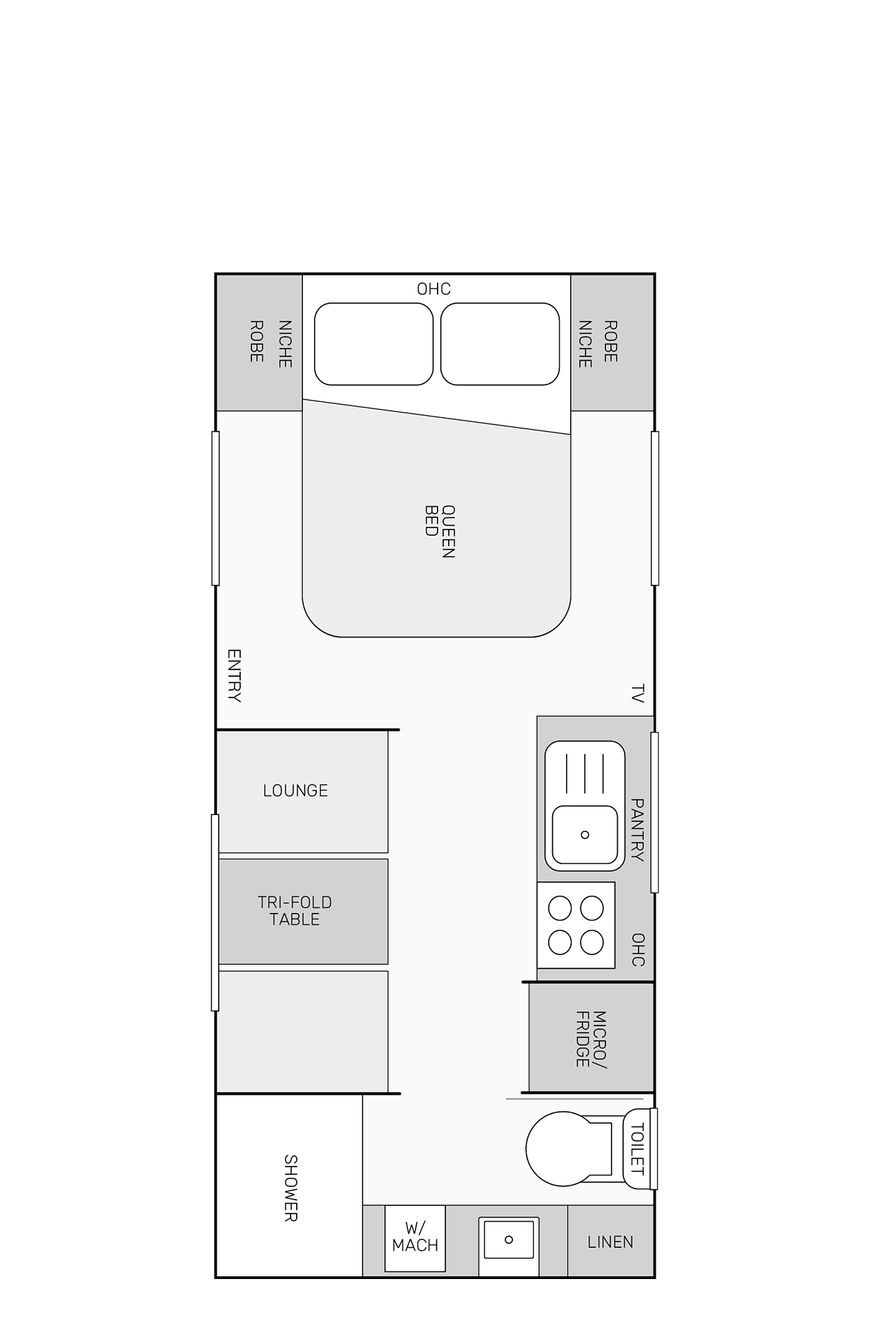 Contact Us
We would love to help you on this adventure! 
Please call or email us to arrange an inspection.
Address
51b Randor St, CAMPBELLFIELD VIC 3061
Office Hours
Monday – Thurs 8.00am – 4.00pm Friday 8.00am – 2.00pm Saturday 7.00am – 1.00pm
Want to know more?
To schedule a call, request a quote, place an order on this model or talk to a representative for more information please submit the form below.